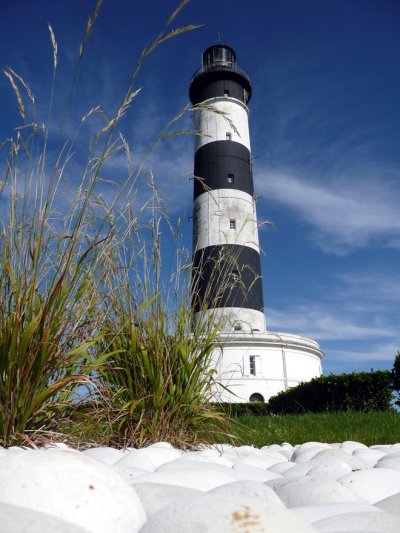 Chassiron lighthouse
The Chassiron lighthouse is located at the northern tip of the island of Oléron, also called "tip of the end of the world". Its strategic position allows sailors to spot the entrance to the Antioch sluice. This historic monument is open to visitors.
Explore this must-see from your Saint-Trojan hotel.
224 steps will lead you to discover a unique 360 ° panorama. The highest point of the island, it is possible to observe the northern half of the island of Oléron, the ocean, the Antioch sluice, the Rochelaise coast as well as the islands of Aix and Ré. Without forgetting the mythical Fort Boyard !! Its museum and its wind rose-shaped garden make a perfect addition to your visit.
More info on the Chassiron lighthouse website