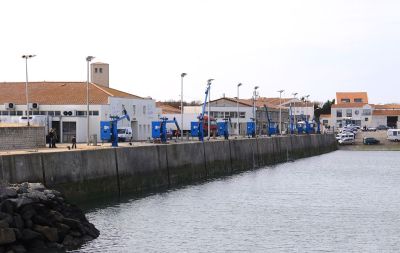 This must-see outing on the island of Oléron is only 14 km from your hotel Le Coureau in Saint-Trojan-les-Bains, or three quarters of an hour by bike.
La Cotinière is one of the most popular places on the Ile d'Oléron. This little corner of paradise is located in the village of Saint-Pierre d'Oléron. It is one of the prettiest fishing ports on the island, still in operation.
Admire the flotilla of colorfully colored boats, the fishermen who untie their nets and experience all the sights and sounds of la Cotinière fish market.
La Cotinière fish market: an authentic local activity, a stone's throw from your hotel in Saint-Trojan
Soles, langoustines, sea bass ... In total, no less than 90 different species go to auction each year. When the ships land in the port to unload all their fish, the sight is unmissable. In total, more than a hundred boats return to the quayside at dawn and mid-afternoon, followed by the computerized auction.